We believe that every person matters in medical advancement. You can contribute to the development of medical treatments with the help of our highly specialized team. We're seeking volunteers across the Cullman, Alabama, area to participate in our paid clinical trials and join the future of medicine.

No Cost
Our clinical trials are entirely free for participation to interested volunteers. All we ask is your time to carry out ongoing studies to support medical research and knowledge across the country.

Get Paid
Participate in our paid clinical trials! Participants will receive fair compensation for their part in advancing medical study. We can walk you through the details for more information about the specific pay you may receive.

Access Innovative Treatments
Trials provide access to medication that may be unavailable or unaffordable otherwise. If you fit our requirements, you can experience the latest medical innovations for many conditions and needs.
We conduct a wide range of innovative studies at Cullman Clinical Trials, supporting the research and development of new medicines and solutions to health problems.
Want To Stay Updated On New Studies?
Like our Facebook page to stay in the know!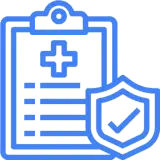 Primary Care & Internal Medicine
Epidemiology
Neurology
Psychiatry
Rheumatology
Cardiology
Pulmonology
Renal Impairment
Our hand-picked researchers and professionals work directly with our sponsors and patients to provide a high-quality, scientific service. With trials ranging from short-term testing to long-term studies, we work hard to develop positive working relationships between our team members and the providers, patients, and sponsors we work with.
We have two separate facilities to fit the needs of our patients and volunteers: Outpatient Facility and Phase I facility. Depending on the medical research being performed, we are able to provide overnight stays in our Phase I facility.